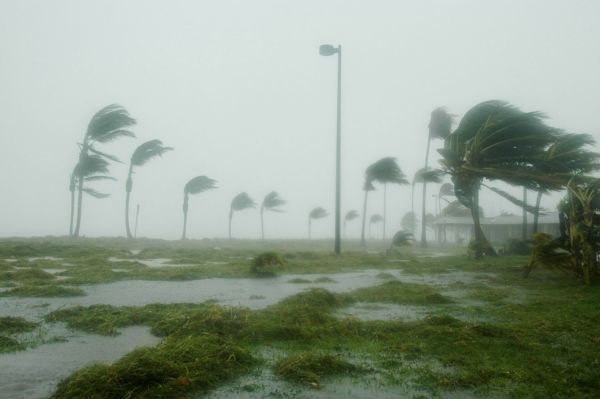 Hurricane Watch
The National Weather Service announces a Hurricane Watch when hurricane conditions (sustained winds at or exceeding 74 miles per hour) can be expected in a specific coastal area.
Because hurricane preparedness becomes difficult as a storm approaches the hurricane watch is issued 48 hours in advance of the anticipated onset of tropical force winds. At this stage in a storm's development storms often stall, meander and otherwise delay landfall by hours or even days.
Hurricane Watch "cones" (the triangular shaped area where landfall is predicted) may shift several times before actual landfall.
There are logistical problems in evacuating the metropolitan area of New Orleans. Drive times that normally would take fractions of hours can take four to eight hours.
Consequently, Local 478 and many local authorities would prefer watches to be issued earlier, but since the National Weather Service will only issue a hurricane watch 48 hours before possible landfall it is Local 478's policy that once a Watch is issued production will cease by the end of the workday on which the watch is issued.
Production should consider ending the workday at the end of the eight (8) hour minimum workday.
The day a watch is announced should be the last workday until the storm has passed.
During this last workday employees can be requested to assist production in securing equipment and locations.
At the close of the workday Local 478 employees (and those working in a Local 478 covered craft) must be released from work until the weather threat has passed.
If a watch is issued prior to the start of a workday production may choose to not start on that day. Essential personnel may be asked to report to work for a brief period to assist production in securing sets, equipment and locations but it is, as always, to the discretion of the employee to accept the work call.
Hurricane Warning
The National Weather Service issues a Hurricane Warning when sustained hurricane force winds of 74 miles an hour or more are expected in an area within 36 hours.
Since a watch always precedes a warning Local 478 covered craft employees should have already been released from work and production should have ceased and secured sets and equipment.
Production should be in the evacuation process for all personnel.
New workdays should never be scheduled once a warning is announced.
For more information regarding hurricane preparedness visit the National Oceanographic and Atmospheric Administration's (NOAA) website at http://www.noaa.gov.
Download:

IATSE Local 478 Weather related Work Policy rev5-14.pdf