Activism Committee
Co-chair Jessica Govea and Co-chair Mandi Wood
Contact:

Building Board
Building Board: President Phil LoCicero, CFO Dawn Arevalo, Secretary Simonette Berry. Elected members: Ken Conner Jr, Randall Coe, James McEvoy, Nicholas Nicolay, Charles Walker, David Warburton, Darcy Jamison
Contact: Simonette Berry

Diversity, Equity, and Inclusion Committee
Co-chair Dr. Earl Woods Jr., co-chair Erica Day, secretary Kayla Adams, Ken Van Duyne.
Contact:

Membership Committee
Kelly Mills, Chairperson
Contact: Maria Smith

Political Committee
Craig Serody, Phil LoCicero, Cory Parker, Dawn Arevalo, Simonette Berry, Adriane Bennett
Contact:

Pride Committee
IATSE 478 Pride Committee and 478 Book Club
Chairperson Kayla Adams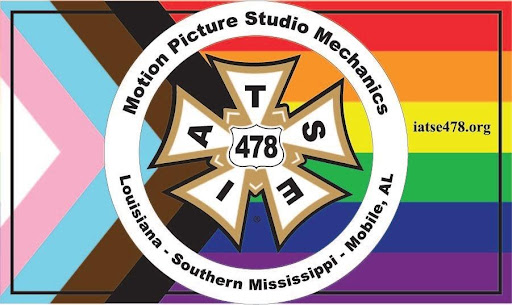 Contact:

Training Committee
Co-Chair Adriane Bennett, Co-Chair Trapper McEvoy
Contact: Adriane Bennett

Trustees
Simonette Berry-Whatley, Adriane Bennett, Dr. Earl Woods
Contact:

Welfare Committee
Welfare Committee: Chairperson Adriane Bennett, Phil LoCicero, Dawn Arevalo, Simonette Berry, James McEvoy, Dr. Suzanne Chambliss, Dr. Earl Woods Jr.
Contact:

Women's Committee
Co-chair Dawn Arevalo and Co-chair Simonette Berry
Contact:
sect@iatse478.org, sberry@iatse478.org