Raise a glove if you're FED UP with COVID-19! Are you ready to do what it takes to #KickCOVIDToTheCurb? Get ready to take the IATSE Local478 COVID-19 Recovery Drive Challenge!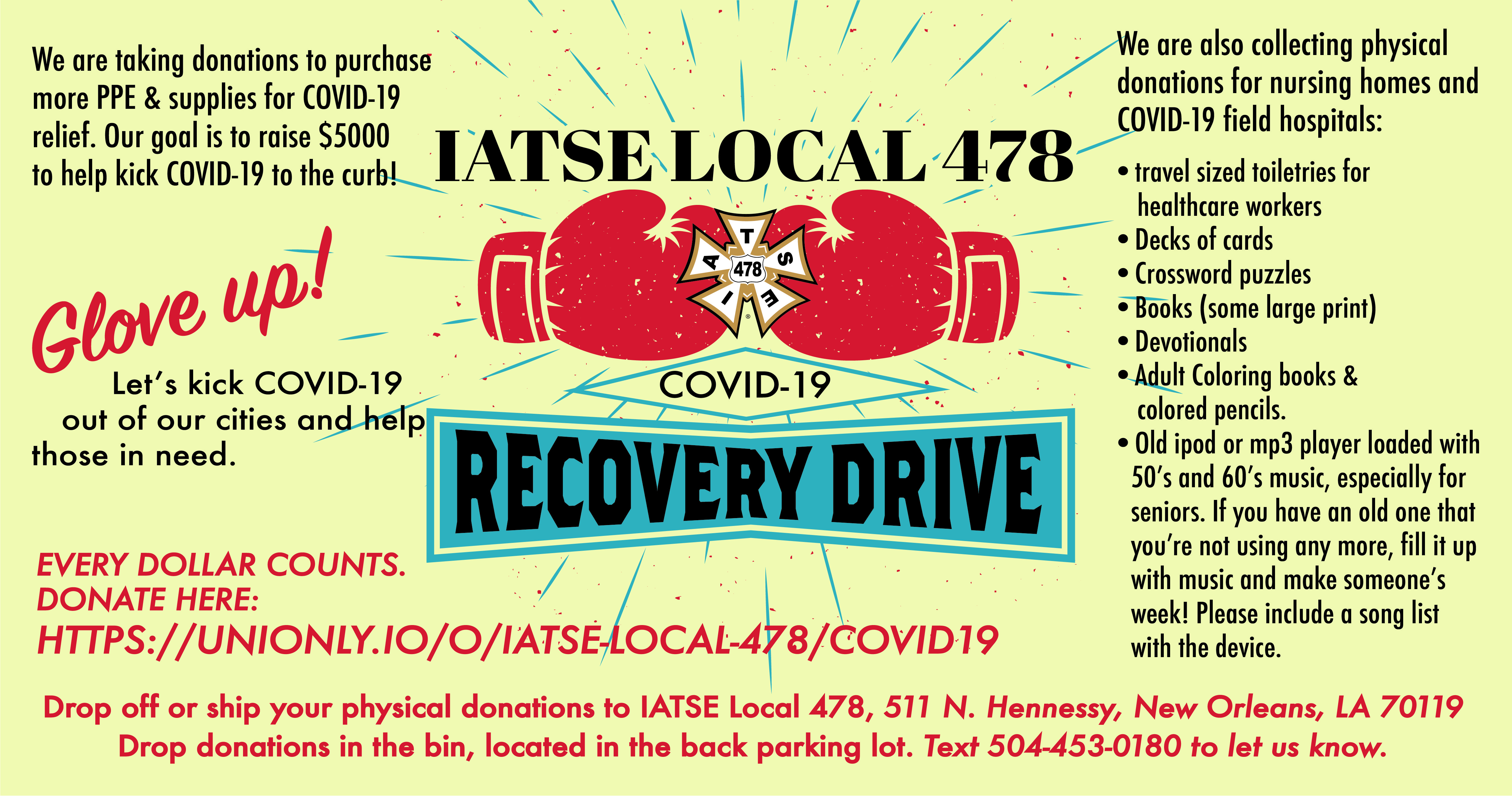 We challenge each of our members to share this rewarding opportunity to help with just 5 friends. Let's work together to support those amazing individuals who are putting it all on the line for our health and safety, every day!
There are a few different ways you can help us reach our goal of $5k:
Monetary Donations -

Click Here to Donate

Physical donations

for nursing homes and field hospitals (see flyer below for details)

Accept the challenge

and share with others who can and want to help!
Every dollar counts! CLICK HERE TO DONATE
You can also drop off or ship your donations to:
IATSE Local 478
511 N. Hennessey
New Orleans, LA 70119
*Donations go in the bin in the back parking lot. Text 504-453-0180 to let us know.
Want to help with supply deliveries? Get involved with the 478 Response Team. Click Here to Join the Facebook Group or email sberrry@iatse478.com